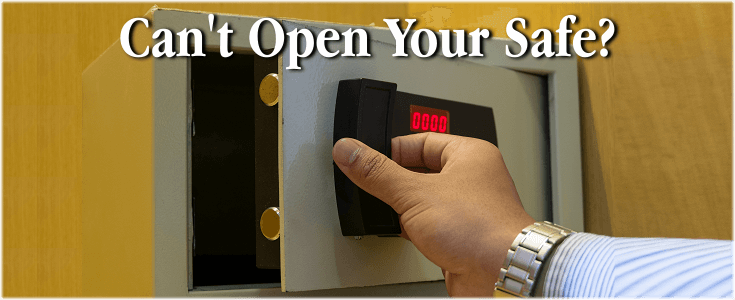 If you're searching for a safe cracking expert in the Dayton, Ohio metropolitan area, the search ends here. We are reliable, affordable and fully equipped to unlock your safe or safety deposit box that you're having trouble with. We take security issues seriously. That's why our team operates around the clock, with no exceptions! In case of an emergency, we will be able to crack safes or on short notice. In addition, we use sophisticated safe opening tools to get the job done as fast as possible. These tools allow us to work faster on your safes when time is on the essence. So when you're in a jam, don't think twice! Feel free to call the best safe cracking service of Dayton, Ohio at (937) 319-4260 today!
Serving Dayton, Ohio 24 Hours a Day!
It's not a coincidence that we're considered to be the most dependable safe crackers in Dayton. If necessary, each and every one of our employees is able to perform safe unlocking on a 24-hours-a-day basis. From our point of view, matters involving security are always crucial. So if the job into question is a matter of emergency, we promise to never let you down. Since most of our safe cracking activity in Dayton, Ohio takes place morning time, we keep one technician available for urgent calls after 5 pm. Whether you need us to react fast or not, it's nice to know a company you can trust!
When Cracking a Safe, Time is On the Essence…
Nowadays, every business that works with cash must keep it in a secured location. If for some reason you cannot open your deposit box or safe, you've got to the right place! Our immense experience tells us that safe cracking jobs are always urgent for our Dayton, Ohi0 customers. So when the time comes, we will treat it like any other emergency situation. Once our dispatcher has the exact address of the safe lockout, he will send it to the nearest unit immediately to avoid long waiting times. On average, our Dayton safe cracking specialists in will be at your disposal within 15 minutes of your request!
We Crack Safes At Affordable Prices!
The first question people normally ask is "how much does it cost to crack a safe?". Well, the price may vary depending on the safe model and the method we use to execute the cracking. Every professional locksmith in Dayton, Ohio knows better than to provide flat prices for these type of tasks. Before estimating a safe cracking job, we need to see what we're about to deal with. But luckily for you, we charge a lot less than any of our competitors for the visit! Nowadays, we can send over a safecracker to your whereabouts for only $19. This affordable fee gives us the opportunity to cater to our clients at their location without risking wasting our time. So don't hesitate… We guarantee to let you know the price for cracking your safe in Dayton, Ohio the minute we're in front of it!